This is the final installation in the four-part blog series by our curation team member Wendy. Click here to go to Part One, Part Two, and Part Three. 
_________________________________________________________________________
Now we get into the tricky stuff. It's great to encourage teens to love books, and what they read on their own time is up to them. But the make-out sessions and overwrought romances that they (and maybe you, too!) cherish while reading alone, will have you all staring awkwardly out the window and praying for divine intervention when you listen to them together. As the bar for "appropriate content" rises and the adult themes in YA literature grow stronger, it can be very tricky to find something that teens will like that's still family friendly.
Tricky, but not impossible. For example, I Am Number Four is completely riveting, and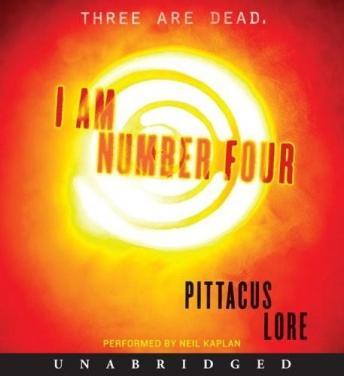 entirely family-friendly. Written by the fictional character Pittacus Lore, an elder from the world of the book, the story is a fast paced, dramatic, paranormal tale. The book centers around two alien refugees on Earth attempting to flee from the those who destroyed their home planet. In terms of squeamishness, this book gets a PG-13 rating. There's definitely fighting and some bloodshed, and the main character has a girlfriend so there is some hand holding and brief kissing (but nothing that will make you blush.)
Veronica Roth's "Divergent" series, soon to be adapted into a movie, is great for parents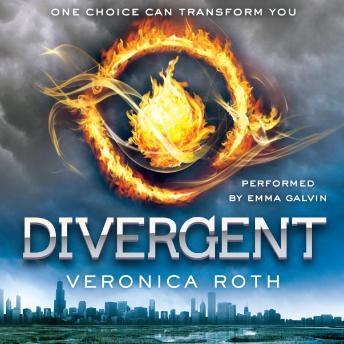 and teens to listen to together. Hitting all the notes of the dystopian adventure series' that are ruling bookshelves right now, the book has the perfect combination of drama, romance and action to make it appeal to all listeners. There are relationships and romantic themes that definitely leave hints, but nothing is explicit.
For the younger teens and pre-teen set, The Graveyard Book, written and narrated by Neil Gaiman, is a gripping story about Bod, short for Nobody, who lives alone in a graveyard full of ghosts. Fans of Gaiman's adult work will continue to appreciate his skill at both writing and narrating as he switches from an adult audience to writing for a younger audience.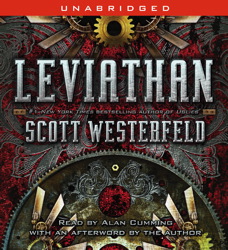 Leviathan by Scott Westerfeld (author of the hugely popular "Uglies" series) is a very clean but riveting steampunk military adventure. In a world where a majority of YA novels are targeted towards girls, Leviathan fills two uncommon requirements: with no sex, no cursing and little graphic violence, this action-packed story is great for family listening and will appeal to sons and daughters equally.
If you find a book your teens might like but want to make sure they're full-car appropriate, search for it at Parental Book Reviews for detailed descriptions of the level of sexual content, as well as violence and curse words.
Good luck, and Happy Road-Tripping!
–Wendy
Browse hundreds more great books for teens in our Young Adult section.