This week, we selected Annie Proulx's The Shipping News as reviewed by Mike.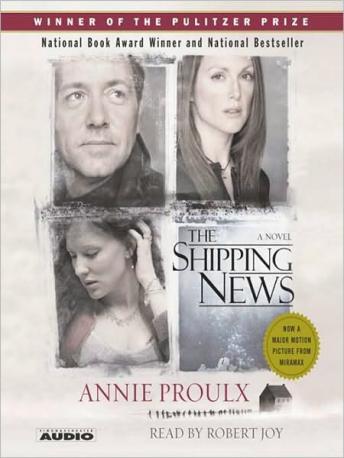 "I have listened to at least 200 or more books and this has to be in my top three. I absolutely love this book and the writing style is like a breath of fresh air, because it is different and it is compelling. To write: "that she was the color of a brown feather on dark water", you gotta love it. I work for myself and sometimes am alone all day. So I love listen to books a lot, this I have listened to 3x already.
Narrator is excellent – his inflection when doing the voice of Alvin Yark is wonderful. Oh there aint no use, cause every nut and bolt is loose." — Mike
Thanks for writing a great review, Mike! We've added an extra credit to your account so you can find another good book to enjoy.