For this week's featured review, we selected Nicholas' review of Goldfinger by Ian Fleming. Here's what Nicholas thought: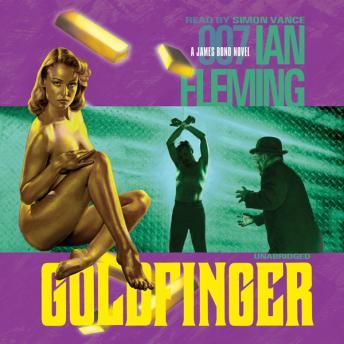 "This is perhaps Ian Fleming's best work bar none. It's the ultimate smorgasbord of action, adventure, suspense, and, in true Fleming fashion, romance. Fleming paints a vivid tale of good versus evil that only an author of the highest caliber can. Goldfinger will have you one the edge of your seat from start to finish only to end with a twist that writers can only dream of producing. It's a guaranteed thrill ride the will not disappoint!"
Thanks for writing a great review, Ian!
To win a free audiobook of your choice and be selected for Featured Review of the Week, all you have to do is submit a review through our website or app. All reviews are automatically entered to win!