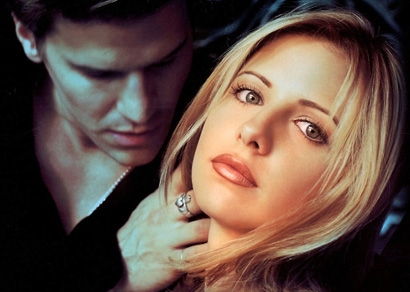 Paranormal romance—the sub-genre of romance that deals with loving otherworldly and supernatural creatures—is nothing new. People have been swooning over bloodsuckers and shape-shifters for decades. In the past 5 years, though, this genre has exploded. Seriously. You can't throw a stick without hitting a book about a vampire-werewolf-mermaid love triangle–and now, we've got them all in one place.
What it is: Romantic books with a dark side and a twist of fantasy. Often set in urban or real-world settings, these stories are full of restrained desire, conflicting emotions and sexual tension. There aren't any hard and fast rules, but our heroine is usually a mere mortal (or at least starts out that way), while her love interest (or interests!) is a vampire, shapeshifter, angel, or other paranormal being. The heroine is often pulled into the dark and dangerous circles her man runs in, leaving plenty of opportunity for drama and suspense. The male protagonists are hardened, smoldering, and impossibly handsome—and at times, impossibly cocky. The content of these stories ranges from PG-13 all the way to Rated R, so be sure to read descriptions.
Who writes it: Check out authors like J. R. Ward, Christine Feehan, and Kresley Cole.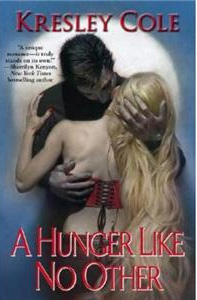 Where to start: Find a good foothold with Jeanine Frost's recently popular Twice Tempted, Kresley Cole's A Hunger Like No Other or Nalini Singh's Guild Hunter series, starting with Angels' Blood.
Get more under Romance!