Arrgh, mateys! September 19 is 'Talk Like a Pirate Day' and to mark the day we're talking ABOUT pirates. Here are our recommendations for six of the best pirating books for kids of all ages.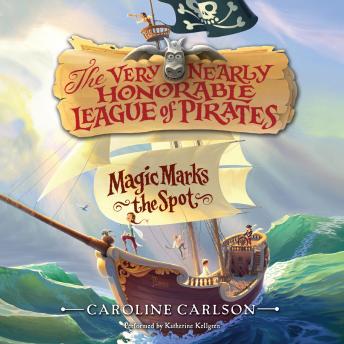 The Very Nearly Honorable League of Pirates #1: Magic Marks the Spot by
Caroline Carlson (ages 9 -12)
Life at Miss Pimm's Finishing School for Delicate Ladies is not for Hilary Westfield, who longs instead for a life of adventure in Carlson's new book. Answering an ad for a pirate crew, Hilary finds herself swept along on an epic journey with a misfit group of scallywags. Girls will love this story of a young lady who is quick with a sword, smart as a whip and not afraid to buck social mores to pursue her passion.  We can't wait to read more of this series which sees Hilary ditch the petticoats to embrace the pirate life.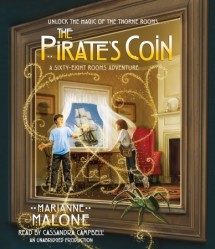 The Pirate's Coin: A Sixty-Eight Rooms Adventure by Marianne Malone (ages 9 -12)
From the author of The Sixty Eight Rooms, based on an exhibit in the Children's Galleries of the Chicago Art Institute, comes The Pirate's Coin: A Sixty-Eight Rooms Adventure. In the same vein as 'The Magic Tree House' series, the Sixty-Eight Rooms adventures let Ruthie and Jack travel through time. In an effort to go back and help their classmate clear the name of her ancestor, the pair come across a mysterious old coin and find themselves in Cape Cod in 1753 where they discover that one of their own ancestors was a notorious pirate! This swashbuckling fantasy will capture kids' imaginations, and throws in a dash of history for good measure.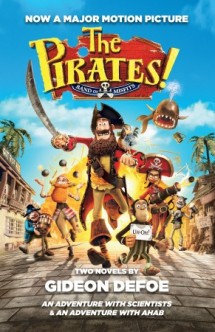 The Pirates! Series by Gideon Defoe (ages 9 -12)
If you caught the 2012 movie, 'The Pirates! Band of Misfits', then you have a good idea of what to expect from this ragtag crew and their hapless but lovable captain. Whether they're tangling with Charles Darwin aboard The Beagle, attempting to hunt down Ahab's White Whale, or exchanging words with the great romantic poets, these misfits will win over parents and children alike with their wacky adventures.
Pirates Past Noon (Magic Tree House #4) by Mary Pope Osborne (Ages 6 – 8)
Jack and Annie find themselves in danger of walking the plank in one of the first books in this beloved series. Will their adventure uncover treasure or treachery? Kids will be transported through time and lose themselves in this engaging tale of swashbuckling adventure.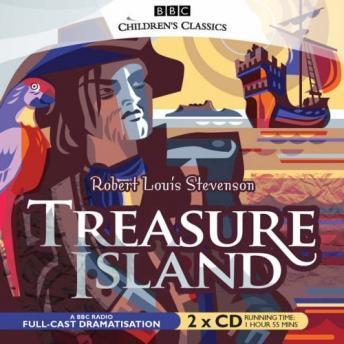 Treasure Island by Robert Louis Stevenson (ages 6 – 8)
No list of pirate books would be complete without this beloved classic. Young Jim races against time to outwit Long John Silver and his band of cut-throats in the search for lost treasure. Kid will love this thrilling tale of adventure on the high seas that still stands the test of time.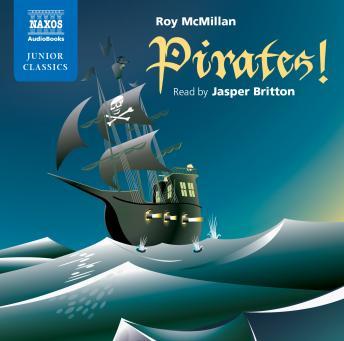 Pirates! By Roy McMillan (ages 6 – 8)
Sometimes truth can be stranger than fiction. The proof can be found in McMillan's collection of amazing Pirate facts and stories. This book covers the history of pirates up to modern day, and his humorous approach makes it as fun to read as it is educational.