Last week, we talked about why buying gifts for book lovers can seem so easy, but in reality can be pretty challenging. We offered up a great selection of potential gifts, but just in case your giftee is extra-challenging to buy for, here are a few more ideas that will leave your bookworm happy, with no pacing-the-aisles-of-the-bookstore required.
A Literary Pocket Watch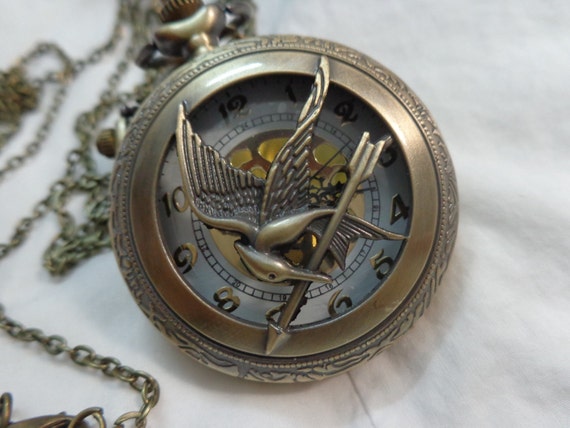 Crank up the class, crank up the snazz. A literary pocketwatch like this Mockingjay-themed one is the perfect way to let readers show off their booklove in a particularly classy way. They'll pray that someone asks them what time it is. Pocketwatch by Papergol, $10.88 USD.
A Snarky Tee
Book lovers have been raging against horrible movie adaptations for decades. There's no better way to project a message of protest than a snarky tee: it's a great way to avoid violent debates that begin with questions like "So what did you think of the movie version of…?" T-shirt by ThinkGeek, $11.24-$14.99.
Some Choice Memorabilia
Fans from all corners of the literary world can all appreciate a great piece of book-inspired memorabilia. Whether it be Gimli's axe, Hermione's wand or Jace's Stele (above), if you know they're a rabid fan of a book or series, this present pretty much buys itself. Replica of Jace's Stele with pen and blacklight by Thinkgeek, $24.99 USD.
A Piece of Bookish Jewelry
If, for whatever reason, buying your bookworm an axe seems a bit… seasonally inappropriate, try a pretty trinket that acknowledges their book-love instead. We love this Once Upon a Time necklace–it's whimsical, sweet, and classic. Necklace from Not On the High Street, £58.
A Bathtub Accessory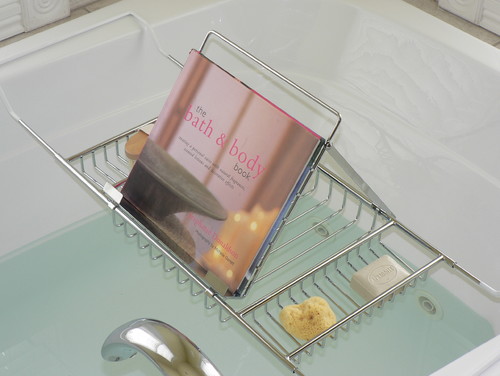 It adds a bit of unnecessary anxiety when you bring a book into the bath. Let them know you understand their plight and give them a bathtub caddy–it'll reduce the risk of dropping a favorite book into the sudsy waters of doom. #thestruggle Jumbo bath caddy with book holder from Houzz, $89.95 USD.
A Period Wardrobe Piece
This is a no-fail gift idea for any historical fiction fan. Whether they wish they could be Scarlet O'Hara, Elizabeth Bennet or any of Philippa Gregory's great ladies of the court, an accessory or wardrobe item inspired by their favorite historical heroine will be the gift they gush about all year. We love this Austen-inspired nightgown because it's a no-worry fit and can be changed into swiftly to enjoy on Christmas morning (and, realistically, for the rest of the day.) Nightgown from the Jane Austen Gift Shop, £35.00.
Some Bookish Paper To Wrap It All Up In
This is really going the extra mile, but maybe you're a really detail-oriented person or you messed up really bad last year and have some making up to do. No judgement here. This wrapping paper is the perfect way to get the smiles started as soon as you hand the gift over, and give them a little hint as to what's in store. Bookshelf wrapping paper from The Literary Gift Company, £1.70.
And that, friends, brings us to the end of our gift-inspiration round up for this year. Any book lovers out there have something they'd love to see under the tree that we didn't include on our list?