For this week's featured user review, we chose Elisa's review of World War Z by Max Brooks. Here's what Elisa had to say:
"The fact they got so many people to narrate this is just fantastic! It really brings the book to life, since it's a series of many people's accounts of their experiences. It makes it that much more believable with all these different voices telling the story. I am just thrilled with how well done it was. Definitely recommend this book for any zombie story fan, as this is a really accurate depiction of what a zombie outbreak would actually be like from a military, and civilian stand point, from all over the world. All different walks of life, in many different situations. This is one of my favorite books, and audiobooks did a great job bringing it to life."–Elisa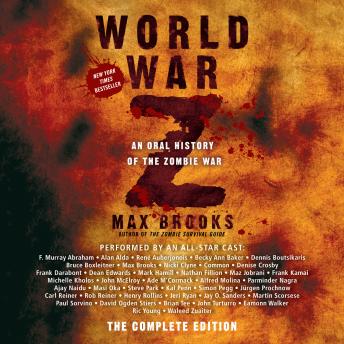 Want to win a free credit and tell the world about an audiobook you love? Just submit a review through our app or website and you're automatically entered to win!