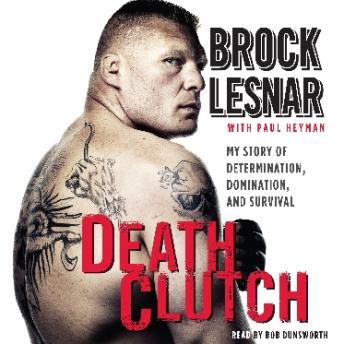 For this week's featured review, we chose Joseph's review of Death Clutch: My Story of Determination, Domination and Survival by Brock Lesnar. Here's what Joseph had to say about it:
"I was a little disappointed that Brock didn't narrate this book himself, as I think some of the emotion would have been better communicated by him, but that is the only complaint I have. This is one of the best biographies I have ever read. I have been a fan of Lesnar's since he entered the WWE, was thrilled when he entered the UFC, and still consider him to be one of the most dominant champions ever and one of the best coaches TUF has ever had next to Bantanweight Women's champion Ronda Rousey. This book casts a very bright light on the shadow that is Brock Lesnar. A true soul bearing experience cover to cover." –Joseph
Thanks for writing a great review, Joseph. We've added a free credit to your account in the hopes that you'll write another one!
Do you want to win a free credit for offering a great audio book recommendation? Just leave a review through our app or website, and you're automatically entered for a chance to win!