For this week's featured user review, we chose Linda's review of Speaking from Among the Bones by Alan Bradley.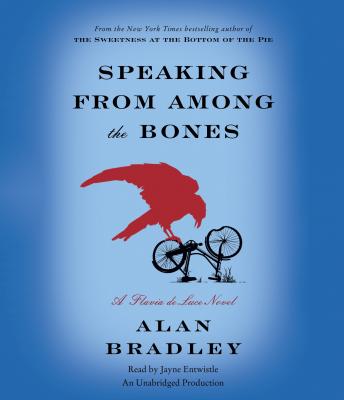 "I have become completely captivated by the antics of Flavia. Alan Bradley has managed to write about a child's life without making his story childish. Flavia is wild without being annoying; intelligent without being boring; and cleverly curious about anything and everything she is not supposed to get involved in. The supporting characters have depth and personality without overwhelming the story and pushing aside the heroine. The voice of the narrator is a bit squeaky at first but once I got used to her I can't imagine Flavia sounding any different. She seems to know exactly when to put a little bit of the devil into Flavia's voice. As with the Harry Potter series, the story is about a child but has so much depth that it is definitely an adult selection. More, please!" — Linda
Thanks for writing a great review, Linda!
If you'd like to tell the world about an audio book you love and get the chance to score a free audiobook, just submit a review through our app or website. Every review is automatically entered to win!