Our book club pick this month, The Dovekeepers, was our most literary selection yet. Members had to switch gears from our last heart-pumping thriller and settle into Alice Hoffman's thoroughly-researched historical novel.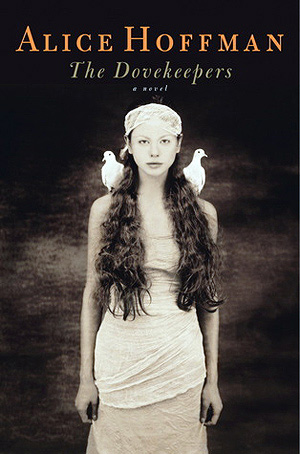 Set in ancient Israel, the book tells the story of four women who have survived Roman attacks on their home in Masada. Through the perils of war, heartbreak, and abandonment, their lives are woven together. Alone and united, they have to overcome the obstacles that face them even after they believe they've lost everything.
The story is told by four different characters, offering ever-increasing depth as each woman takes her turn to move the story forward. This narrative structure lends itself perfectly to having multiple narrators in the audio book version, each of whom did an excellent job. Their different voices and styles added some variety to the main characters–something that we felt was lacking, despite their surface-level differences.
The amount of research that the author did for this book is obvious–it's clear that Hoffman really did her homework. While reading descriptions of the settings and the day-to-day lives of the people, I felt immersed in the land and culture. Although this audio book has a serious tone with a thematic focus on war, love and morality, it also delves into the land of fantasy and magic. Several of our members were inspired to look for pictures of the region and cultural artifacts from the period and said it helped them to better visualize the story.
If your bookclub members enjoy historical fiction and stories that draw on strong, courageous women, they'll enjoy Hoffman's beautiful and challenging historical tale.