Ahhh, Shark Week. That beloved childhood institution of fascination, fear and edu-tainment. I have vivid memories of sitting inches from the television, oscillating between amazement and terror as my sister and I watched and learned.
The people who put together the programming for shark week are doing their best to erase the mindless, man-eating-monster rap that sharks have gotten over the years (thanks, Jaws) by making sharks seem intelligent, and generally peaceful towards humans (unless provoked, or confused). However, this goal is complicated by the fact that they are showing hours upon hours of gruesome, bloody shark attacks.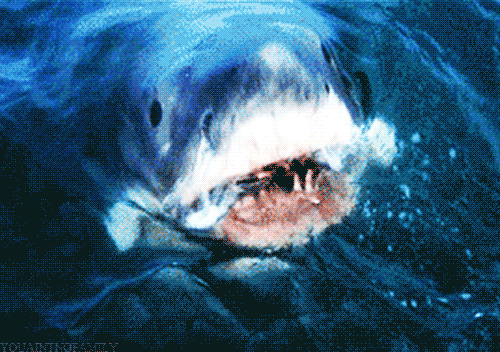 Now that the Shark Week's halfway over, you might be feeling a bit faint of heart. Steel yourself and stiffen that upper lip with these amazing true stories of courage and survival.
Not Without Hope by Nick Schuyler and Jere Longman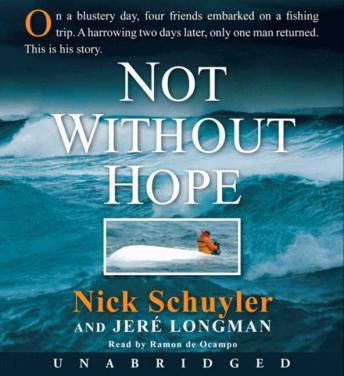 Sometimes you're not fighting what's in the ocean, but the ocean itself.  This is the story of four inexperienced boaters who got in way over their heads during a deep-sea fishing trip. Shipwrecked and totally alone, the four men worked as a team to survive against hypothermia, dehydration, and the constant danger of drowning amid huge ocean waves. Courage and strength in friendship abound.
127 Hours: Between a Rock and a Hard Place by Aron Ralston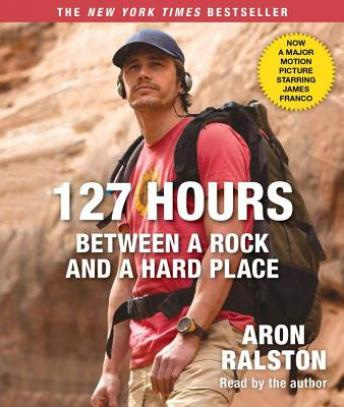 It's difficult to forget hearing Ralston's story on the news for the first time: a young man who spent five nights with his arm trapped underneath a boulder in a Utah canyon finally made the decision to cut off his own arm in order to survive. From the book description: "If he could use the rock's vise-like hold to break his arm bones, his blunted pocketknife could serve as a surgeon's blade." He possesses bravery and resolve in a rare quantity.
Adrift by Steven Callahan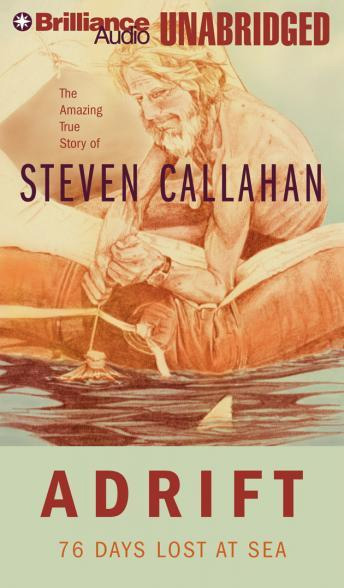 Another story of surviving against the elements, Steven Callahan was shipwrecked and floated on a raft, alone, for over a month. He came face-to-face with our creature of the week many times, and watched as nine ships sailed past him. You read that right: Nine. Ships.
The Worst-Case Scenario: Survival Handbook by Joshua Piven and David Borgenicht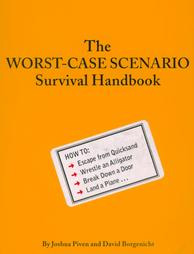 This classic survival guide is full of practical, hands-on advice for not only how to deal with a shark attack, but pretty much any anxiety-inducing emergency you might reasonably encounter in this lifetime: an emergency baby delivery, quicksand, or alligator attacks. To top it all off, it's narrated by man's man and super-stud Burt Reynolds.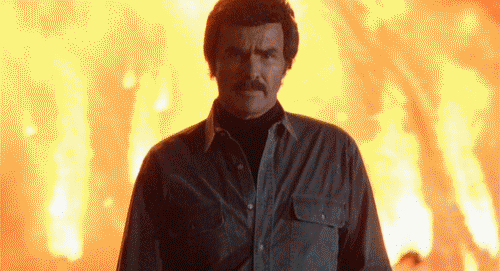 If that mustache isn't enough to fill you with courage, well…I don't have any advice left to give.