And then, there was one.
That's the cold, hard reality of it, folks. There's only Labor Day weekend left standing between your kids and the beginning of another school year. If you're making the most of August with a last-hurrah road trip, keeping the kids happy (and quiet) during a long car ride might be something of a challenge. We asked our curation team member Wendy, a former teacher, children's book store owner and a mom herself, for her top audio book picks to help kids of all ages stay happy (and quiet) during the journey. Check out the first of her four-part blog series, featuring great books for anyone traveling with children under five. — Michelle
———————————————————————————————————
As a parent, if you're contemplating a summer road trip with the kids, you're probably not planning it with a light heart. Spending hours together in close quarters can definitely fall into the "quantity over quality" approach to family bonding—and that's where we come in. Everyone knows that reading with your kids is not only a great way to spend time together, but also to boost your child's literacy skills and imbue a lifelong love of reading.

 When planning any car trip, the first thing to consider is the music selection. It can set the tone–good or bad–for the entire journey. In the music and songs section of our children's genre, you'll find an abundance of sing-a-longs that will keep your toddler and preschooler entertained. Some of my favorites include: Big Rigs, for the little ones who love all things that go, and 25 Fun Traveling Songs, which offers over an hour of 

upbeat, travel-themed tunes. If you're looking to combine a little education with your travels, 25 Fun Adventure Songs and Preschool Songs are excellent choices. Beginner concepts such as counting, the days of the week, 

letter sounds and ways to stay safe are all covered while also giving your kids a reason to boogie down the highway. Getting Myself Ready and Songs for Learning are just the thing for toddlers looking to gain a little independence, start learning the alphabet and learn more about the world around them.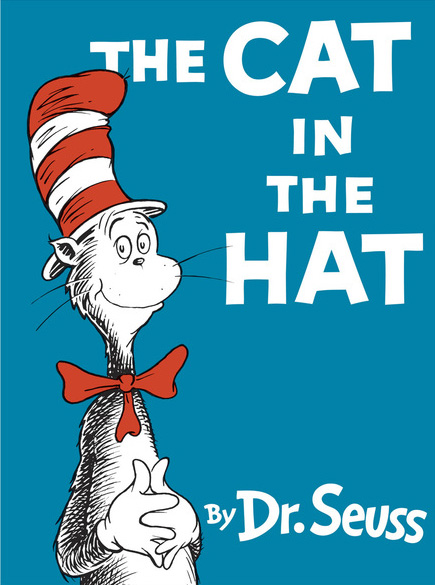 If you'd prefer a great story to while away the long hours on the road, our Ages 5 and Under category has you covered there, too. The key to finding a story that everyone in the car can enjoy lies in finding a great narrator with adult appeal, and a story that Mom and Dad won't mind hearing a few (hundred) times. Kelsey Grammer's narration of The Cat in the Hat and The Cat in the Hat Comes Back brings an old classic to life. Both parents and children will enjoy his delivery of Seuss' rhyming cat with a penchant for disaster.
Mary Sheldon's A Child's Day Out is a collection of seven stories charmingly narrated by Betty White. The stories are adventurous and funny and will keep your pre-school and school age children enraptured. Betty White's narration is fantastic: as she pulls you into the story, you'll forget that you're listening to an audio book and feel like she's right there in the car with you.
Tomorrow, I'll give you the perfect audio book list for kids aged 6 to 8 to ensure that your road trip, and not your blood pressure, starts out on a high note.